Car Pet Booster Double Seat | Leopard Luxe
Tax included.
Spend another

$120.00

to get

FREE SHIPPING!
IN-STORE ONLY ITEM.
Available for purchase only at our store, details here.
Call the store on 07 5471 3418 if you wish to order in advance for pick up.
Make car rides much more enjoyable and stylish for your pup with the Car Pet Booster Double Seat from Indie Boho.

Designed in Australia, they can help to reduce travel sickness and anxiety by giving your dog extra height to see out of the window. The Pet Booster Seat features supportive foam for tired heads that also enhances the structural and safety aspects of this seat. It is generously sized for two small pets or one medium sized dog.
There is a specially developed 3-point system to secure the booster seat by using the car seat belt, two head rests and inbuilt clips to attach to your dog. These can be adjusted accordingly to limit the amount of movement.
The soft velour lining can be removed and washed (recommend hand washing or using a delicate cycle, then line drying).
Features:

Indie Boho's unique 3-point seat connection system
Removable and washable top lining
Extra foam for support, safety and comfort
Can prevent travel sickness
In-built double restraints for two dogs
Non-slip base
Comes with a handy carry bag
Oxford polyester canvas on outside that can be spot cleaned
Designed in Australia
Leopard Luxe is one of Indie Boho's most popular designs - why not grab a matching towel or travel mat for your weekend adventures!
Double Seat Size:

External: 80 (L) x 42 (W) x 36cm (H)
Internal: 70 (L) x 35 (W) x 20cm (H)
Examples of two small dogs that can share this booster seat: Dachshunds, Cavoodles, Maltese, Boston Terriers, West Highland Terriers, Toy/mini, Pugs and Jack Russells.

Examples of one medium dog that may fit in this booster seat: Cocker Spaniel, Whippet, Beagle, Italian Greyhound, Mini Labradoodle, Staffy, Mini Schnauzers, Cavalier King Charles.
View full details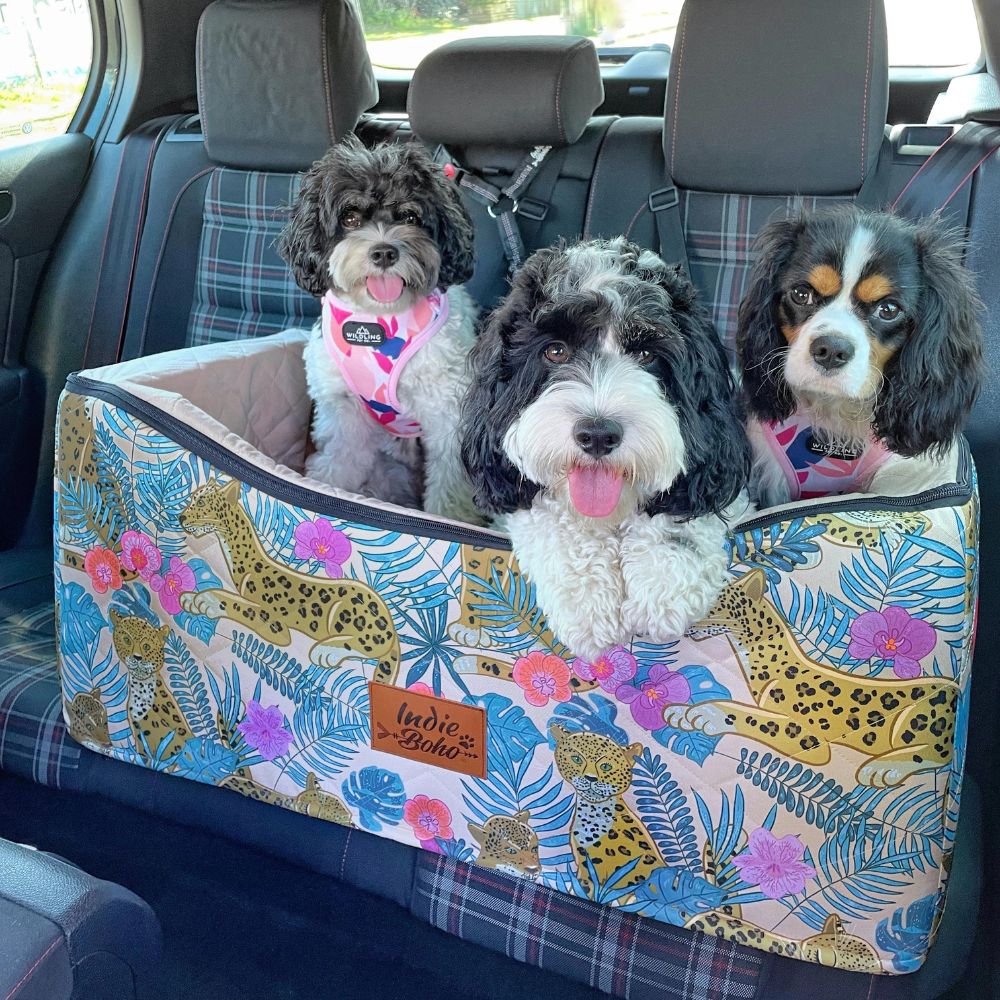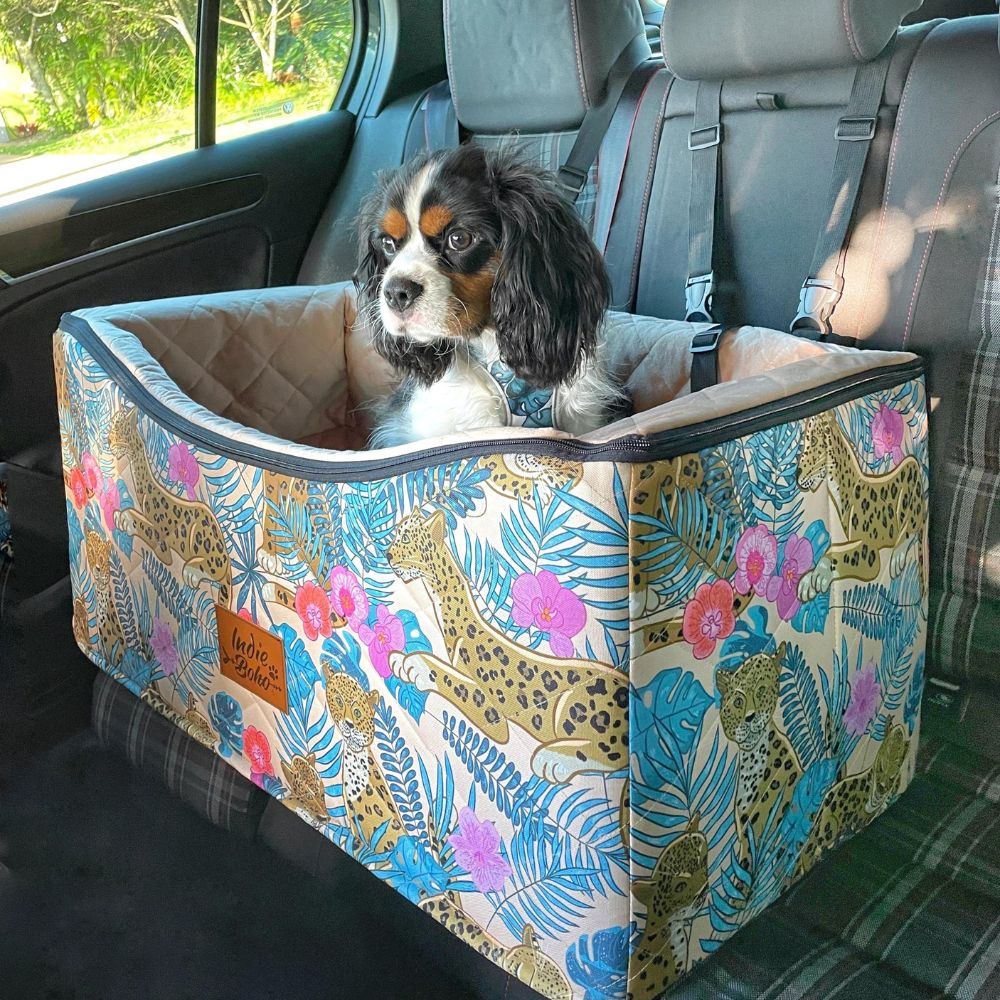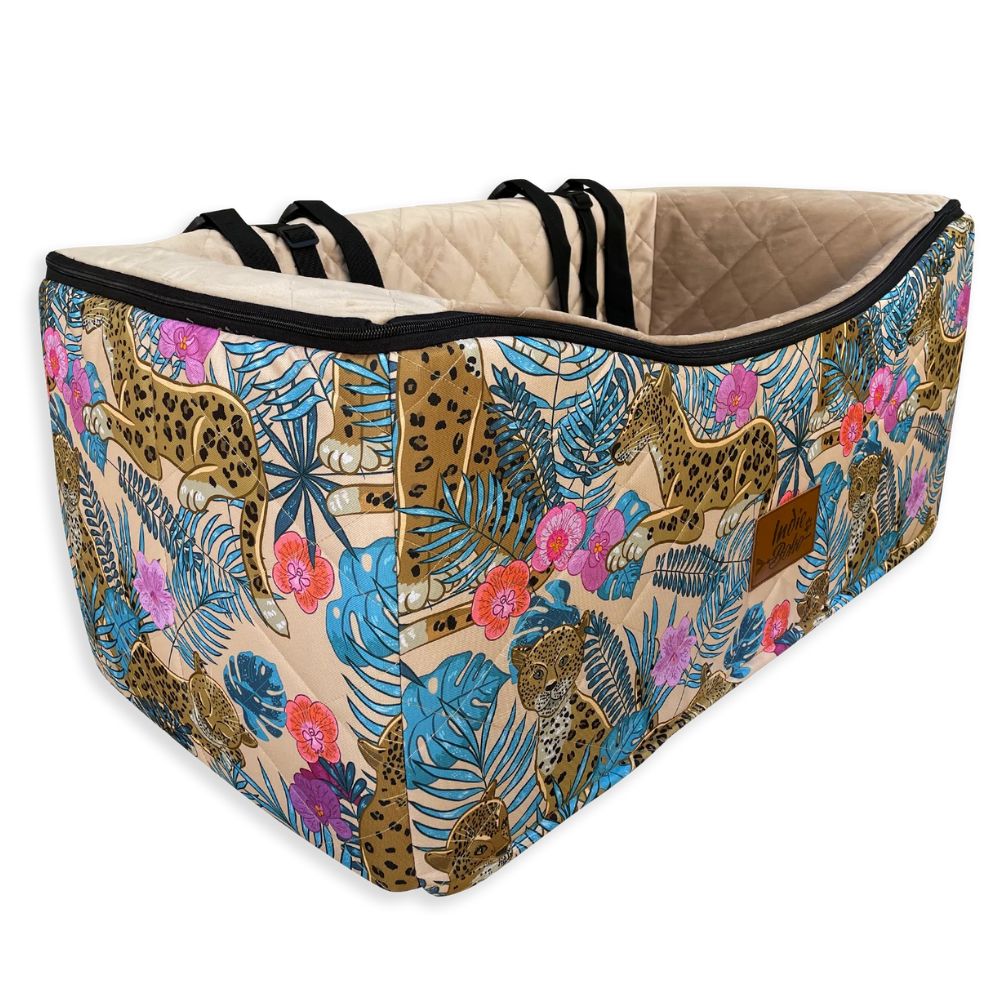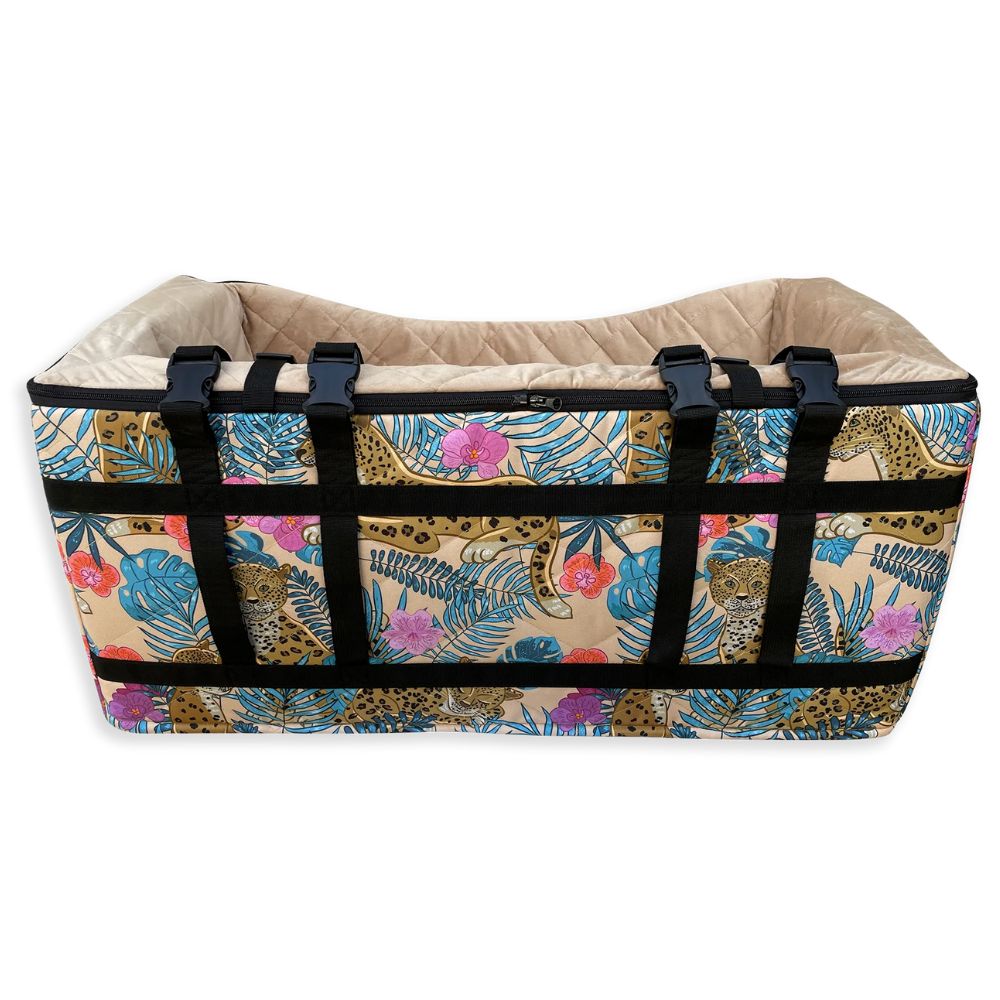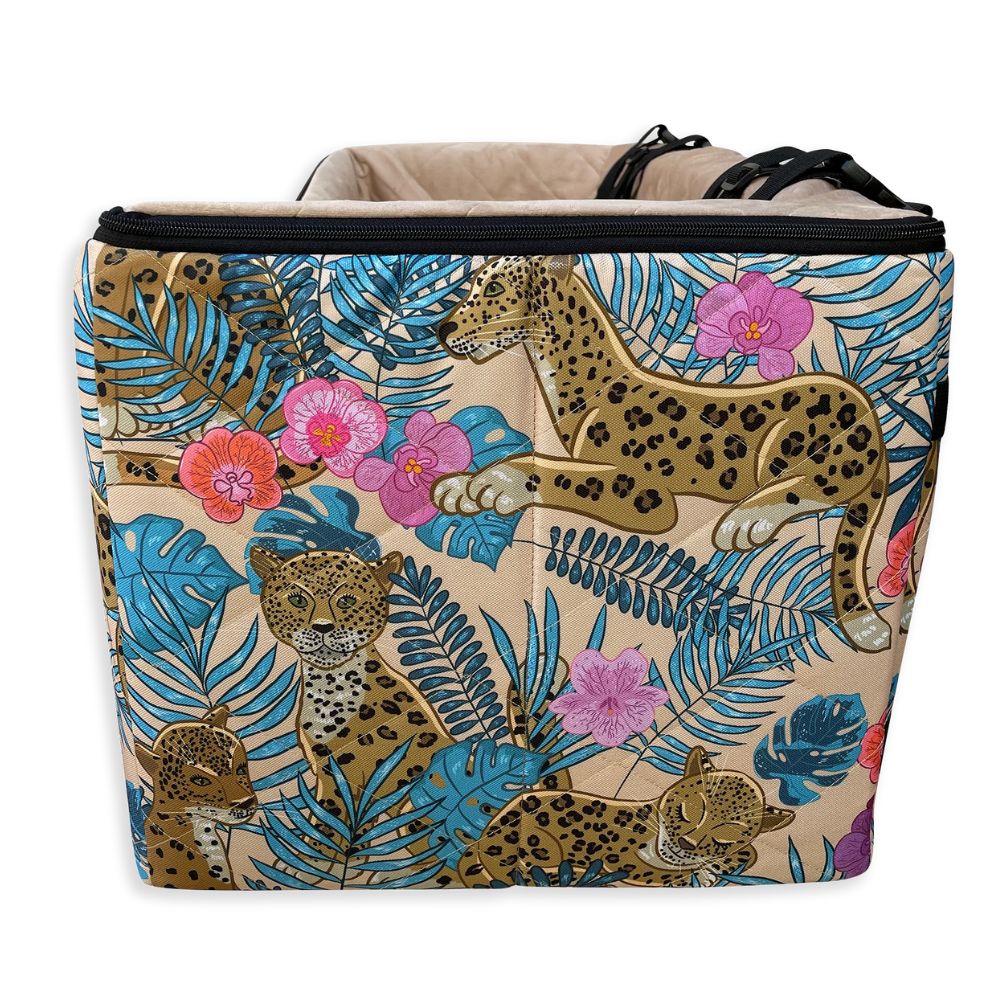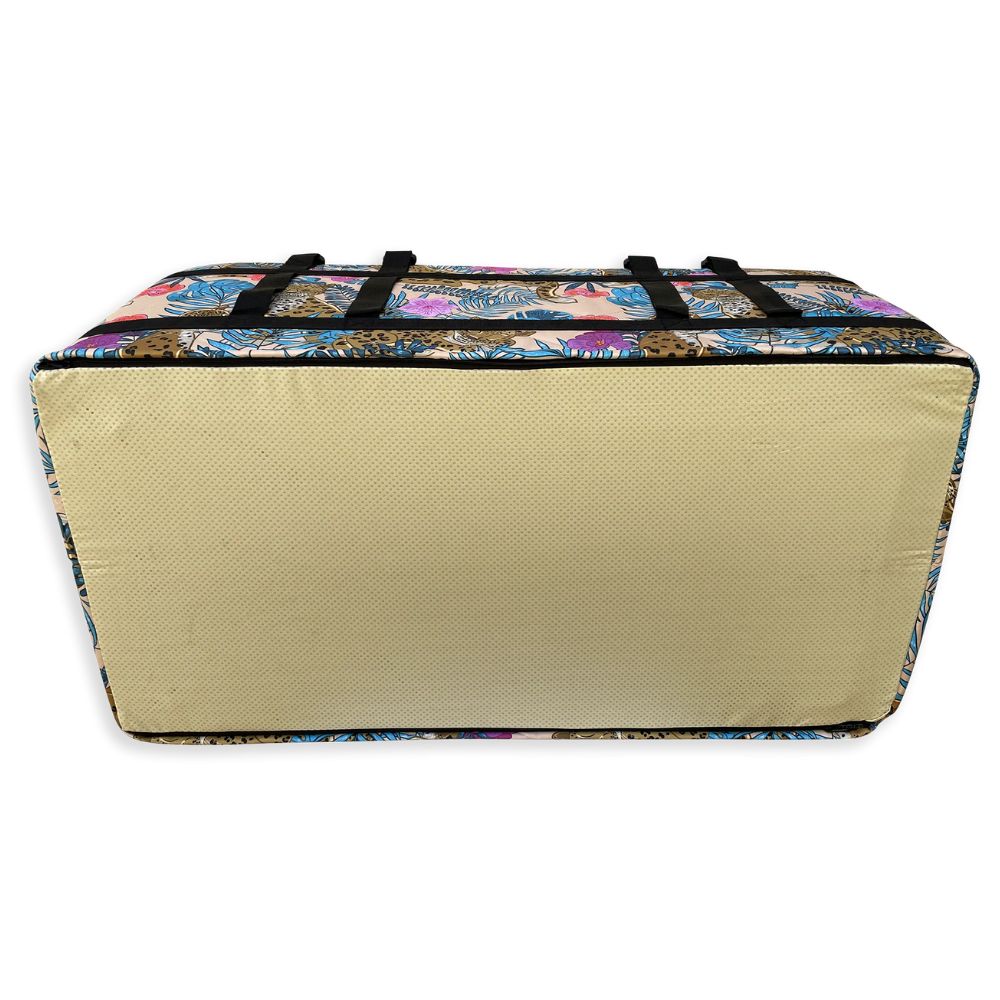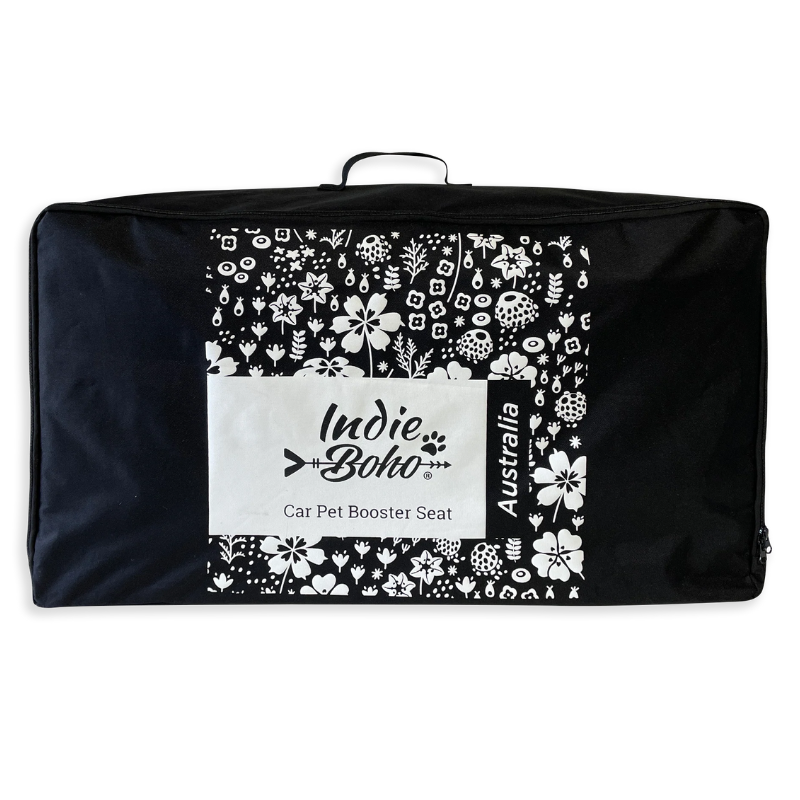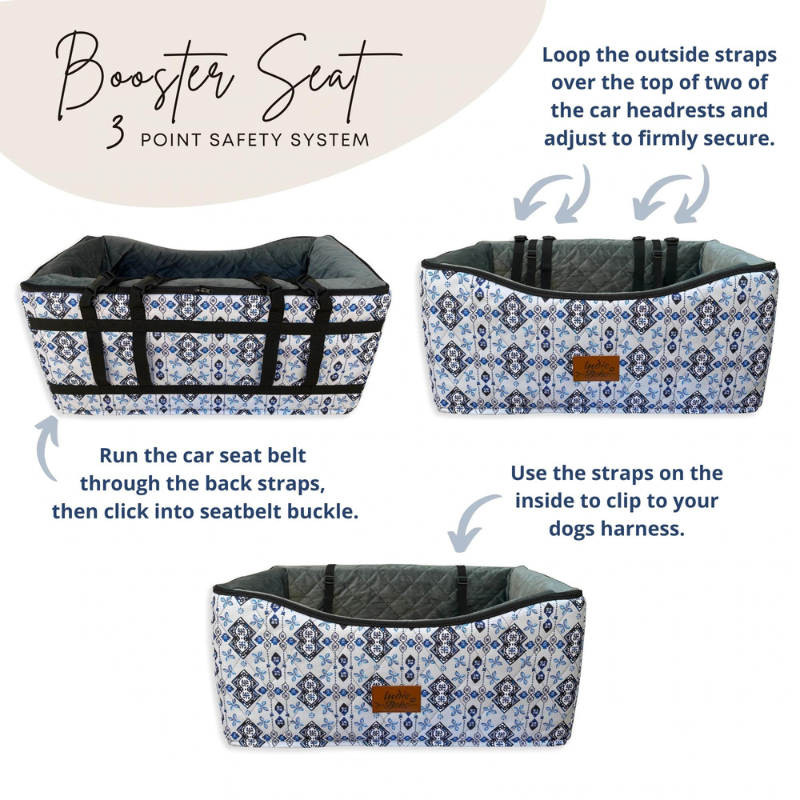 STILL INTERESTED?
Recently viewed products